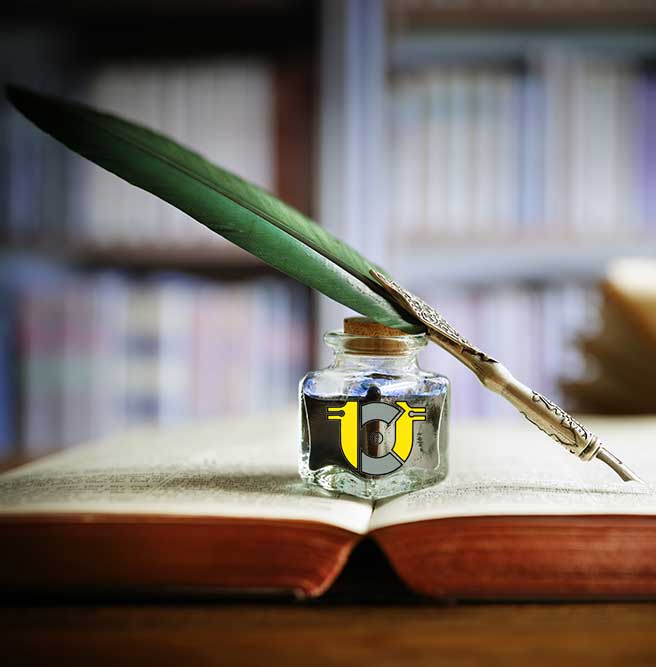 ABOUT US: OUR HISTORY
Unicolor Professional snc was born in the 1986 from the passion of its founders for the image quality.
few years later thanks to a winner intuition, UniColor Professional project, develop and papents a complete new system to made photoceramics, ceramics, glass and glazed steel decorations.
After 2 years in with we use this system to made our photoceramics we deciced to sell the thecnology, the materials and the photoceramics equipment, that are necessary to allow also other people to realize photoceramics like us. Our system had a great success and in few time it became the most popular method to made photoceramics.
Unicolor Professional snc was born in the 1986 from the passion of its founders for the image quality
Since the beginning we understood the importance to made all the materials inside our factory and continued to work like manufacturers of photoceramics. These two factors are more important becouse all the material are continually tested in our daily production of photoceramics; and this mean that we can intervene very quickly in case of problems and we can have an know-how unmatched (and we transmitted to our customer all this knowledge).
Thanks to this leadership we could done exlusive agreements with leading experts of ceramics colors profilers in the world.
Besides all this, we continued to develop our system and ofter: we introduced more things that improve the system and revoluttionized the system again.

IMPORTANT STEPS OF OUR DEVELOP (AND PHOTOCERAMIC DEVELOP):
We develop and paptent a completly new system to made photoceramics with digital printers (this methond became the most popular, and imitated, in the world). Thanks to this revolution now is possible to save the 90% of time to realize a photoceramic and also with a better quality than other system (in fact other methond are now disappeared).
1996
We increase very much our production of photoceramic and after few month we became the sector leader. After this great success we decide to sell in the world the system and technology to made photoceramics like us. our custome became soonest the leader in thier contries or area. While we continued to develop the quality of our system, toners and materials.
Dal 1996
In parallel with the photoceramic market, we introduce the Digitron module: an innovative technology that allows you to print adhesive labels and decorations on plastic and glass with extreme flexibility, all starting from the same printing module (you can find more information in the "other projects" section of our site .
2005
We introduced a new kind of toners that are more stable and permit to print with a good quality also without good condition, and also improve the general quality.
2010
We can offer to our customer the best customized color profiles, thanks to an exclusive agreement with the maximun experts in the world.
2010
We are the first complany that intruduce the real red (called True-red) for third fire cooking, with this red is possible to obtain a wanderful quality of the reds without any compromise!
2011
After the experience with true red and feedback of our customer we change again the formulation of red to have a more stable and compatible color (with a little bit quality improvement), the OmniRed was born!
2011
We Develop other kind of ceramic printers to place side by side the standard (but older) Canon, our experience allowed us to get immediatly a much higher quality than other competitor (that work with this kind of pritner since more years).
2013
We completly change our ceramic toners formula, it delete the small defect that could happen with the old generation of toners and increse too much the density of the colors, its fusing and the dusting.
2015
in addition to standard toner we now sell also the toner with flux-inside (without the label effect).
2015