Ceramics Toner for Canon, Ricoh, Konica etc
Unicolor Professional develop and sell the own ceramic toners (with or without flux) that we use everyday in our activity of mader of photoceramics. our range of colors are: Yellow, Cyan, Black, Pink, Red, Mageta-Redfor Canon CLC 11xx, Canon C1,Ricoh, Konica.
Real colors
Wide color range
Stable
Strong red
Low dust
More fusing
Low price
Flux Toner
To fix the label effect we made also a toner with FLUX Inside. This toner is compatible with all ceramic printers (Canon, Ricoh and Konica). These toners are suggested for object decoration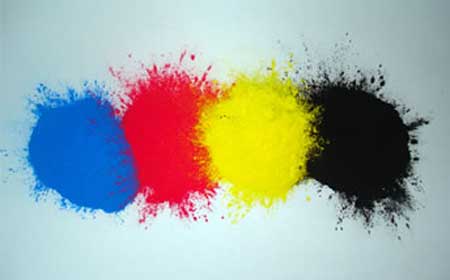 Red, Magenta and Magenta-Red toners
Unicolor Professional Printer system use 3 usual colors (CYK) and the 4th that is possible to choice in according of needs:
MAGENTA: to have a great violet, pink etc but with a little sacrifice for the red colors.
RED:to have a great Red and Orange but with a little sacrifice for the Magenta and pink colors.
MAGENTA-RED:to obtain a good compromise and have a good Magenta and a good Red.